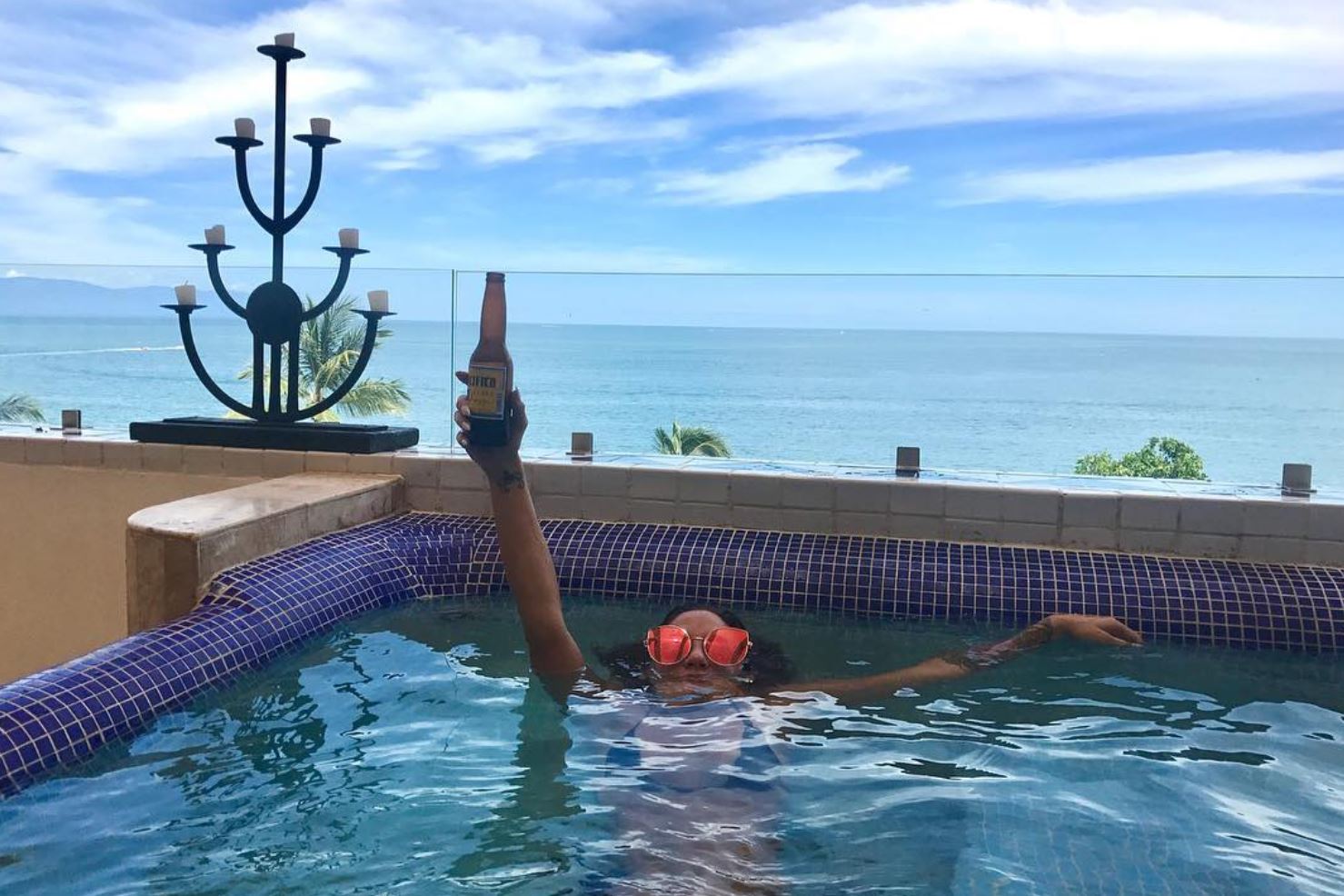 MY FIRST TIME SQUIRTING
Sex Stories 18+
My First Time Squirting (PART ONE)
Kissa Sins
THROWBACK POST. Written July 2013
I'm sitting at a fancy restaurant in a little black dress that's so tiny I have to keep pulling it down to cover the fact that I'm not wearing any panties. Every time I lean forward to grab my drink I can feel my already wet pussy peek out of my thighs and touch the cold wooden chair below me, and it makes me smile deviously at the big dick sitting across the table. I've been dating a professional porn star for a couple of weeks now, and so far, not being able to walk after sex has been my favorite part of my life. And while we sit here in public it's so hot for me to picture how big his dick is, coiled up like a giant python in his pants, ready to swell up and annihilate me at any time. I take his hand and pull it onto my upper thigh, and push it up my skirt until his fingers meet my wetness and I can feel that primitive, animalistic energy shoot through his grasp. His hand tightens around my leg and we both look at each other and make that dangerous kind of eye contact that either sets the world on fire or gets you pregnant. My clit twitches. I can't take it anymore and get the check, I need his big cock inside of me.
We get back to his place and almost crash parking the car. We struggle up the stairs through our shared inner battle of wanting to be upstairs already, but not being able to stop kissing for long enough to get there. We fumble with the keys and barely make it through the door before ripping our clothes off, and I almost trip on the skirt around my ankles coming in. We don't take the time to turn the lights on… we just blindly let things fall to the floor as we bump into tables and bookcases, pushing each other onto every surface in the house trying to crawl inside of each others mouths.
He keeps kissing me but grabs my face and leads us by the kiss to the couch. He sits down and pulls me onto his lap and I straddle his naked body with mine, slowly dancing my dripping wet pussy all over his throbbing boner. I try to tease him for longer, but the build-up is unbearable and he vetoes my games and plunges his rock-hard cock deep inside of me and my whole world lights up. He pulls me down into his chest with a sort of obsession that makes me melt, looks into my eyes and then starts relentlessly fucking my pussy….
..TO BE CONTINUED IN THE NEXT POST!! I am almost done the 2nd part of this post – but wanted to post it to see if you like it… if you do comment on my Twitter or Instagram and let me know!!
Love always, Kissa Sins