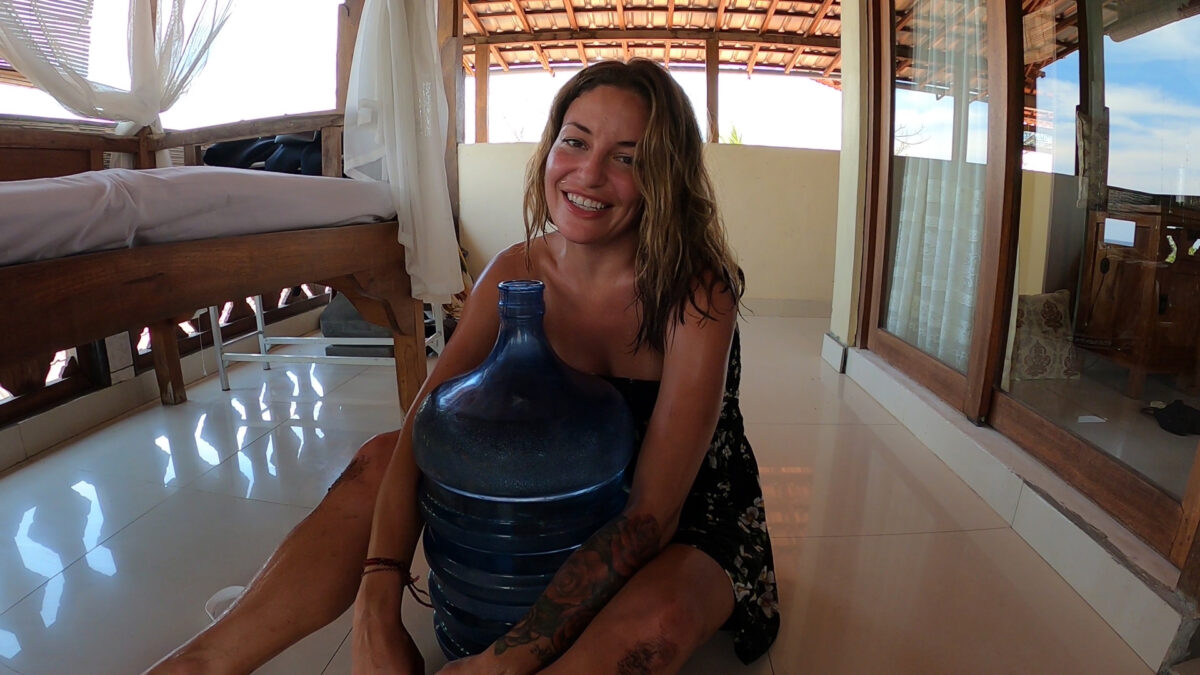 MY FIRST TIME SQUIRTING PT2
Sex Stories 18+
My First Time Squirting (PART TWO)
Kissa Sins
THROWBACK POST. Written July 2013
…CONTINUED FROM PREVIOUS POST!!
READ PART ONE HERE FIRST!!
He keeps kissing me but grabs my face and leads us by the kiss to the couch. He sits down and pulls me onto his lap and I straddle his naked body with mine, slowly dancing my dripping wet pussy all over his throbbing boner. I try to tease him for longer, but the build-up is unbearable and he vetoes my games and plunges his rock-hard cock deep inside of me and my whole world lights up. He pulls me down into his chest with a sort of obsession that makes me melt, looks into my eyes, then starts relentlessly fucking my pussy.
He pumps his cock into my trembling body, hard and fast like a piston impaling me from below, his balls jumping up to slap my asshole as he thrusts. Then he slows down with deeper, longer strokes, and pauses when he's as deep as he can go, then holds it hard inside of me. My cervix cries. I laugh. This is fun. Just when I think I can't take it anymore, he pushes me upright so I'm sitting straight up on his lap, holds my hips down, and instructs me to grind on his dick without taking it out. I try, but I fear his cock might pop out of my mouth it's so far up my body in this position. I can't handle it and fall back down into him, but he pushes me back up and looks me directly in the eyes and tells me to trust him. I sit up and let his entire cock impale me, and warm tears spill out of my eyes and down my face. I close my eyes and smile. I surrender, sit down all the way, and allow the entire length of his cock to crawl up my organs from the inside. I grind my pelvis slowly on his groin and suddenly notice that his dick is hitting a nerve… or something inside of me that I have never felt before.
I stop for a moment and find his eyes with mine, and with them, he tells me it's okay. It starts to feel like I'm about to cum, but the climax doesn't come; instead, it builds like a storm in a little glass bottle waiting to explode. Something inside of me begins to sparkle as my g-spot pulsates with these crazy, involuntary muscle spasms trying to trigger the building orgasm, but it just keeps building. I'm afraid I am going to erupt, but I don't know what that even means. Could this really be an orgasm brewing? Is it possible I could actually achieve this level of orgasm, it feels too good to be true? I try to fight whatever the fuck is happening to me, but the feeling is overwhelming and I'm not sure how to act. I feel like I'm going to piss myself, what do I do? I collect my eyeballs from rolling back into my skull and attempt to tell him I might pass out, but I can't speak. Finally, I manage to mumble a few words, but they aren't audible, or even English, and I give up. He clears the hair out of my face, cradles the back of my head with both of his hands, smiles, and tells me to let it go.
I take one last breath and surrender. My pussy clenches so hard it feels like my uterus kicks him in the dick, and it makes me double over in its intensity. His erection is so teeming with fury I can feel the bulging veins of his cock like braille inside of me. I let go… and then… sweet release. Release as I've never felt before. My heart drops to the tips of my toes and then shoots back up and ricochets off of every boundary in my body like a bouncy ball stuck in a china shop. The dam that's held this hurricane breaks, and water rushes from every river in my body and out of my cunt. I'm squirting everywhere. The fireworks surge through my body and burst into the tips of my fingers and they immediately go numb. He keeps fucking my wilting body as squirt pours out of my pussy, but his dick is so thick it's plugging my gushing hole so the squirt just sprays out when and where it can, in every direction. He keeps fucking me, and I keep squirting, and I feel like I'm dreaming. My ears are ringing. I start cumming again, but this time he pulls his dick out and rubs it all over my clit as I cum, and squirt sprays everywhere like it's been trapped in my body my entire life. I can taste it as it splashes up into my mouth; it's delightfully sweet and somehow soft and I lick it off of my lips.
After what feels like a million gushing orgasms, he flips me onto my back into the lake of a wet mess I've made on the couch. Even my hair is soaking wet. He holds my legs back and fucks me until he pulls it out and cums all over my squirt-covered pussy and asshole and then collapses into my arms. I look down and realize how much I just came and play with the puddles of squirt pooling in our combined body parts and in my belly button. My clit is uncomfortably swollen, and we're so wet we slide all over the couch and each other like a slip and slide.
I don't think I've ever slept that well.
Love always, Kissa Sins